In memory of of those beloved friends and family of CanJoe*John who always believed in and supported him in his dreams, desires and life goals. Each have now gone on to be with our Lord and their lives will remain fondly and forever in John's mind, heart and soul.
Back to CanJoe*John


Paula "Sissy" VanArsdall
A wonderful wife and friend from the "alpha to omega", from beginning to end, and whom dubbed John with the name, "CanJoe*John". It is her inspiration that sparked and forever fuels the fire that keeps him focused...
May 5, 1955 - April 10, 1995


Gary "Baldy" Rush
CanJoe*John's great friend, personal confidant, bass player and web master/publisher for the CanJoe Company web site for five years. A most loyal and supporting canjoe enthusiast.
April 8, 1955 - July 24, 2006
_________________________________________________________________________
Harry J. Spenser, Sr.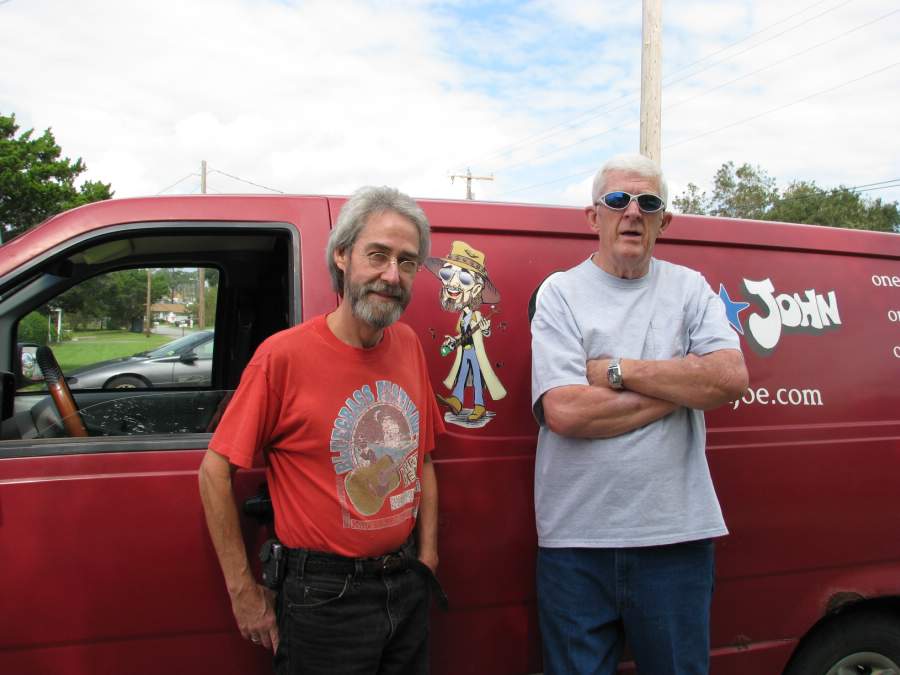 A great and supporting friend for more than 27 years. When asked to serve on the board of directors for TOSA (Tour of Smiles Affiliation, Inc), Harry was actively undergoing treatment for three kinds of cancer that he had developed due to "Agent Orange", a defoliant he came in contact with on active duty in the US Navy while serving in Vietnam. Understanding the value of music therapy that the kids at the children's hospitals would benefit from and though he didn't know how much longer he, himself, would live, he didn't hesitate to say "yes". He passed away on Sunday, May 31, 2009, on Memorial Day weekend, the day after the first official board meeting of TOSA.
"I have cheerleaders in heaven." ...CanJoe*John
"Wayfaring Stranger" background audio from CanJoe*John's CD, "One String, One Can, One Man, and One Band" BMI 2000
Copyright (c) 2007 CanJoe Company. All rights reserved.