The History of SmithHaven, circa 1851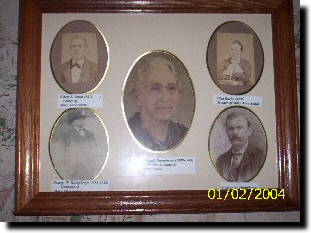 Major William Smith lived in Sullivan county when the territory was still part of North Carolina. During the U.S. War of 1812, he became one of Andrew Jackson's Tennessee volunteers where he gained his commissioned rank of major. Years after the war, he and his sons built SmithHaven, circa 1851. All the walls of the entire bottom story of the house is made of two layers of brick­ handmade and fired on the land, according to family legend. The "L" shaped colonial farmhouse "manor" was one of the first of this architectural type built in the state of Tennessee. (It was a featured story on HGTV "Restore America" program in 2000)
.Major William Smith, his wife Elizabeth and their ten children prospered in farming the land. He died in November 1859, as the result of an injury he sustained from being thrown by his horse. At the time of this accident, he was able to live long enough to hand write a will and he left, in his will, the house to his oldest daughter, Louisa. His oldest son, Jacob contested the will in order to keep the property and filed a law suit against her. The Civil War interrupted the legal proceedings and information concerning this issue were lost due to the Battle of Blountville. On September 23, 1863, much of the town of Blountville, including the Sullivan county courthouse, was burned when Federal and Confederate soldiers met in a four-hour battle. All the legal information normally kept at the courthouse (except for property documents which had been illegally moved to the county court clerk's house), had been lost as a result.
After the battle, the retreating Confederates passed by SmithHaven on their way to safety where 60,000 Confederate troops were encamped in the nearby town then called Zollicoffer (now Bluff City). After the Federal troops left the heavily damaged town of Blountville, there was nothing left to eat, and stories state that the women who had once lived in beautiful houses had to beg meals to survive.
After the war, circa 1866, three of Major Smith's sons, all brick masons, rebuilt the destroyed Sullivan county courthouse as well as they built the old historic Sullivan county brick jail house of which can still be seen today in downtown Blountville. They also built many of Bristol, Tennessee's finest historic homes. After the war, Smith's eldest son, Jacob, had taken possession of SmithHaven (apparently winning his legal suit against his sister) and the property remained in the family for over 100 years.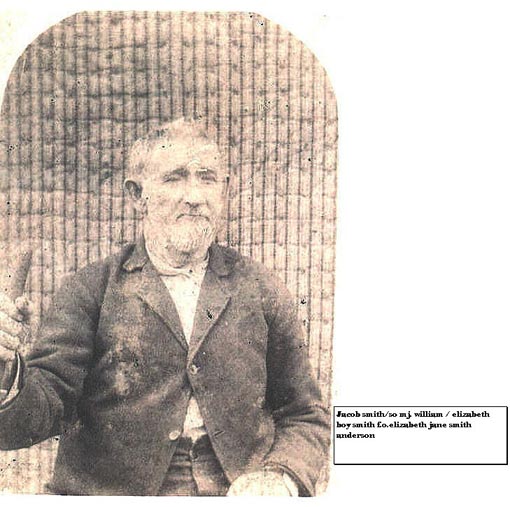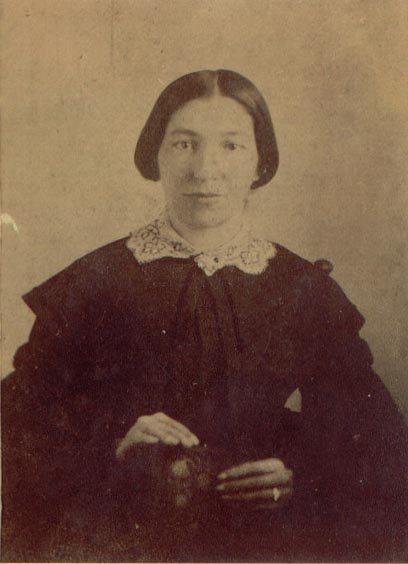 Photos above: Jacob Smith on left and his sister, Louisa Smith (Anderson) on right
In 1993 the house was purchased and renovated by John L. VanArsdall (aka CanJoe*John). In 1996, Tennessee's Bicentennial Year, he opened SmithHaven as a bed and breakfast inn and operated successfully for 7 years. Now, SmithHaven, though no longer operating as a B&B, offers the NASCAR fans a premiere lodging experience for Bristol Motor Speedway NASCAR events.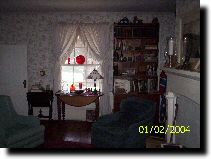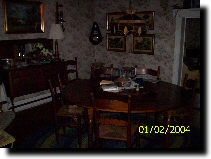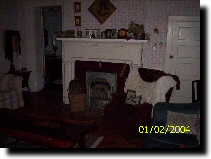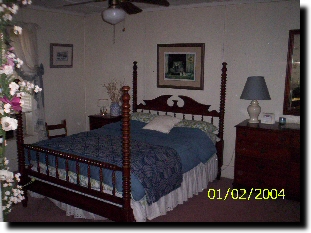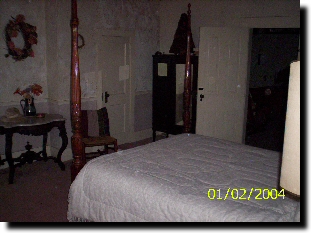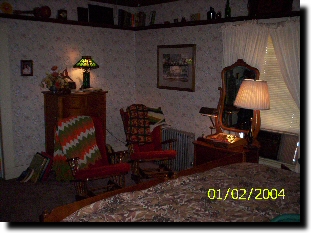 Various photos of inside rooms in historic SmitHaven, private home of CanJoe*John
SmithHaven is located less than 1.5 miles from the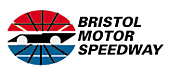 , is 7 miles from the TriCity Regional Airport, and is conveniently located in the heart of the TriCities of Northeast Tennessee. It's the perfect place for NASCAR fans to stay whether they rent the rooms or camp. The reservations fill quickly so for updated information, inquiries, or rates, phone: 423-323-0174 or email: canjoe@canjoe.com prior to each race event as early as possible.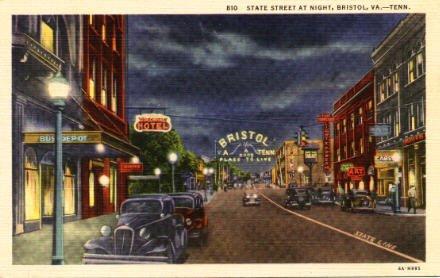 Copyright (c) 2007 CanJoe Company, all rights reserved